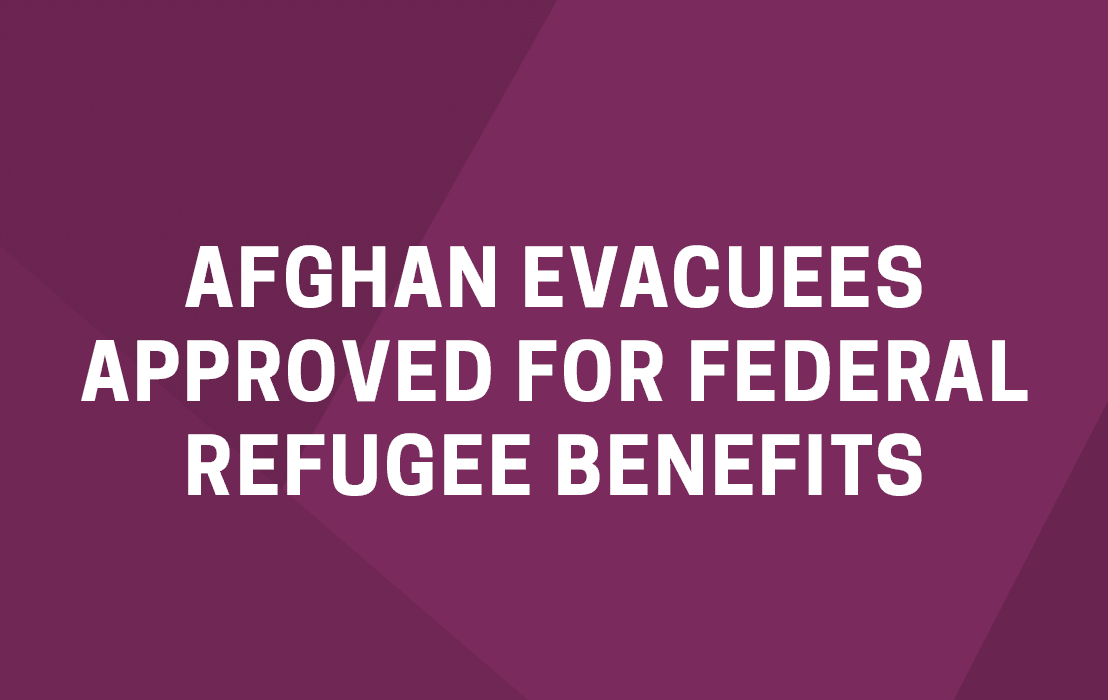 The International Institute of New England (IINE) is pleased with the passage of the Continuing Resolution on Thursday, September 30, 2021 authorizing Afghan humanitarian parolees to receive refugee resettlement benefits. These much-needed benefits will include reception and placement services, and access to healthcare, food stamps, and limited cash assistance. This is promising news, and will ensure that Afghans coming to Massachusetts and New Hampshire in the coming days and weeks can utilize federal benefits to meet their basic needs.
In addition, we were happy to see that the Continuing Resolution requires the Department of Homeland Security to expedite asylum applications for Afghans and makes parolees eligible for driver's licenses and other government identification.
IINE has been resettling refugees in New England since the 1980s, and we always supplement federal benefits for refugees with services financed with private and state funds. The need for supplemental support is particularly important now because of the high cost and limited supply of housing in our region and because Afghans will need legal assistance to process their asylum claims.
We continue to seek private donations and advocate for state support to ensure that Afghans arriving in Massachusetts and New Hampshire are resettled safely and with dignity.
Finally, we urge the federal government to evacuate American allies still at risk of persecution in Afghanistan and take other steps to ease Afghans' arrivals in the U.S., including waiving parole application fees and creating a categorical parole program for Afghan nationals.