2023 International Women's Day
March 10 @ 3:00 pm

-

5:30 pm
Featuring Honoree and Keynote Speaker Dr. Sima Samar
Human Rights Activist and former Vice President of the Interim Administration of Afghanistan, the first Minister of Women's Affairs for Afghanistan, and a member of the UN Secretary General's High-Level Panel on Internal Displacement.
In 2002, Dr. Sima Samar became the first Minister of Women's Affairs for Afghanistan's post-Taliban interim government. Prior to her appointment, Dr. Samar had dedicated her life to the preservation of basic rights for women and girls in Afghanistan. She fled her country in 1984 during the Soviet occupation and moved to the border town of Quetta, Pakistan, where she founded the Shuhada Organization to support the education and health needs of Afghan women and girls.
Dr. Samar was appointed as a member of the United Nations Secretary-General's High-Level Panel on Internal Displacement in December 2019. In addition to her role as a Panel member, she is a member of the UN Secretary-General's High-Level Advisory Board on Mediation. Previously, Dr. Samar held the positions of Special Envoy of the President of Afghanistan and State Minister for Human Rights and International Affairs.
Friday, March 10, 2023
Boston Park Plaza
  3 –5:30 pm
About the International Women's Day Event
The International Institute of New England (IINE) creates opportunities for refugees and immigrants to succeed through resettlement, education, career advancement and pathways to citizenship. Founded in 1918 in Lowell, MA as a community effort to welcome new Americans immigrating to the area, IINE today serves 4,000 refugees and immigrants annually with programs in Boston, Lowell, and Manchester, NH.
On March 10, 2023, IINE will host an International Women's Day celebration to honor the achievements of immigrant women and daughters of immigrants who have made a profound difference in New England and the world. This special event highlights refugee and immigrant women's impact on our communities and celebrates women's achievements everywhere. This year's program will feature a conversation with honoree and keynote speaker Dr. Sima Samar, Human Rights Activist and former Vice President of the Interim Administration of Afghanistan and the first Minister for Women's Affairs of Afghanistan. The program will also include Suitcase Stories® performances, inspiring experiences told by those who lived them.
IINE has celebrated International Women's Day each year since the early 2000s. Past honorees include: Rep. Nikki Tsongas, Victoria Reggie Kennedy, Ambassador Swanee Hunt, Dr. Charlotte Yeh, Colette Phillips, Christina Qi, and U.S. Senator Jeanne Shaheen.
Their Stories, Your Impact
Women and girls make up more than 50% of the beneficiaries of IINE services. Today, IINE is supporting women and girls from over 68 countries worldwide. With your support, IINE helps refugee women tap their own resilience as they rebuild their lives in New England communities. Their stories challenge and inspire.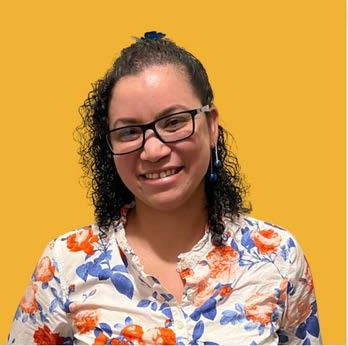 Meet Spanish-language translator Luisa. A Pinpoint Translation staff member originally from the Dominican Republic, Luisa has made translation and interpretation her life's purpose after witnessing how difficult it was for her mother, who was battling cancer, to navigate the U.S. healthcare system without English language skills.
Iryna Sarana arrived in the United States after fleeing war in her home country of Ukraine. Reunited with her mother in Bedford, MA. Iryna left behind her daughter and family, including a granddaughter whom she misses and worries about constantly. Now in New England, Iryna has enrolled in language classes at IINE and received her work permit. She is a photographer looking to restart her life and career here in the U.S.
"In one day, I lost my country, my house, my job. Everything." Zahra was one of thousands packed into cargo planes at Kabul Airport in the days of panicked evacuation following the Taliban's resurgence. Zahra's previous experience working with internally displaced populations, her educational background in sociology, and her positive attitude helped her land a position as an Employment Specialist with IINE, assisting other newly resettled immigrants in navigating the U.S. job market.
International Women's Day Past Honorees
Roxann Cooke, New England and Pennsylvania Managing Director of Consumer Banking, JP Morgan Chase
Kathrin Knauf, Vice President, Project Management, Moderna
Kanika Soni, Chief Commercial Officer, Tripadvisor
Pardis Sabeti, Professor & Founder, Sabeti Lab at Harvard University
Monica Grewal, Partner, WilmerHale
Christina Qi, Co-founder & Partner at Domeyard LP
Colette Phillips, Founder & CEO, Colette Phillips Communications
Razia Jan, Founder & President, Razia's Ray of Hope Foundation
Eveline Buchatskiy, Founder, One Way Venture
Dr. Nawal Nour, Founder, African Women's Health Practice at Brigham and Women's Hospital
Ambassador Swanee Hunt, Founder & Chair of Women Waging Peace
Malalai "The bravest woman in Afghanistan" Joya, refugee, activist and politician
Marie St Fleur, Vice Chair, House Committee on Ways and Means
Victoria Reggie Kennedy, Attorney and advocate for issues affecting lives of women, children, and families
Jeanne Shaheen, Former NH governor and current US Senate member
Rya Weickert Zobel, Federal Judge of the US District Court, District of MA
Dr. Charlotte Yeh, CMO of AARP
Geeta Ayer, President & Founder, Boston Common Asset Management
Rupa Shenoy, Host and reporter for NPR and founder of Otherhood podcast
Share This Story, Choose Your Platform!