Seven hundred people gathered at Matthews Arena last night to honor Dr. Joseph E. Aoun, the president of Northeastern University, as he received the Golden Door award from the International Institute of New England (IINE).
Dr. Aoun, a highly respected scholar, teacher, and academic innovator, spoke of his early days as a lonely and struggling graduate student at MIT. He recounted "wrestling" with English and having serious concerns about whether coming to America to study was the right choice.
"My teachers liberated me from self-doubt," he said.
The welcome he received from his professors at MIT – including a number of memorable Thanksgiving dinner invitations – helped him feel more at home in Boston, then in California, when he took a teaching position at USC.
He said the ongoing welcome he received at every turn of his American journey taught him that the people around us have the greatest impact on our success.
"Every immigrant needs the support of a community," Dr. Aoun said.
President Aoun's remarks resonated with an audience of refugees and immigrants enrolled in IINE's legal services, education, career, and resettlement programs as well as Northeastern students, business leaders and supporters.
Dr. Aoun praised the work of the International Institute and concluded his speech by inviting IINE clients to join him on stage. "I am proud and humbled to share this journey with you," Aoun said.
Vertex Pharmaceuticals Chairman, President and CEO, Jeff Leiden, who served as the Gala co-chair, praised IINE, President Aoun, and spoke about how Vertex embraces innovative ideas from people of all backgrounds.
"Vertex would not be the company it is today without immigrants," he said.
Massachusetts House Speaker Robert DeLeo, an alumnus of Northeastern raised in an immigrant neighborhood, said he was brought up to respect and value people from all over the world. He praised Dr. Aoun for infusing Northeastern with a multicultural spirit.
The evening included inspiring musical performances from the Northeastern University Choral Society singing "The Immigrant Experience" by composer John Kramer, and the university's award winning a capella group.
More than 100 corporate and individual sponsors provided support to the event, which raised $800,000 for the International Institute of New England.
---
Dr. Aoun's immigrant journey informs all aspects of his professional career. Watch this video for an overview of his life & philosophy.
Thank you to all participants & sponsors
About the event
The Golden Door Award has been an IINE tradition for more than 40 years. The honoree is a U.S. citizen of foreign birth who has made outstanding contributions to American society. It is an occasion that calls us to stand together in celebration of the achievements of new Americans who have played an integral role in our community, economy, and society.
The Award takes its name from Emma Lazarus's words, which are inscribed at the base of the Statue of Liberty: "From her beacon hand glows world-wide welcome…I lift my lamp beside the golden door".
When
Thursday, November 21, 2019
VIP Reception: 5:30 p.m.
Reception: 6:15 p.m.
Dinner & Program: 7:00 p.m.
Where
Matthews Arena at Northeastern University
238 Saint Botolph Street
Boston, MA 02115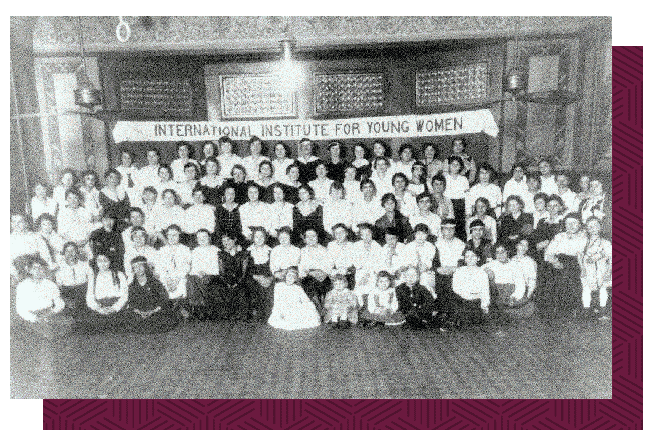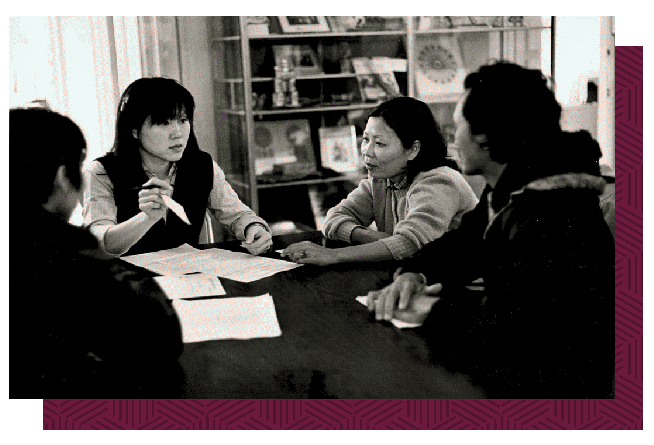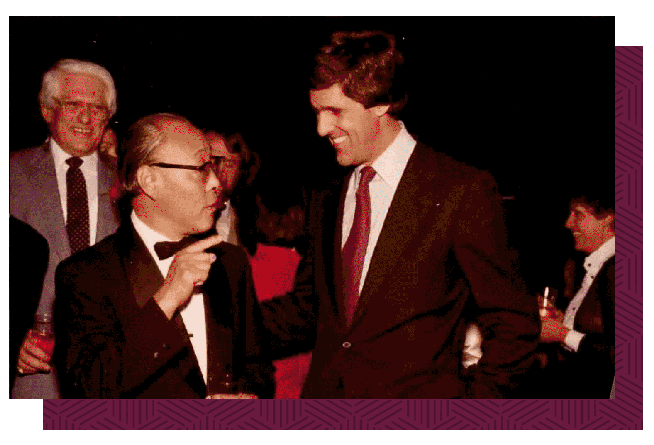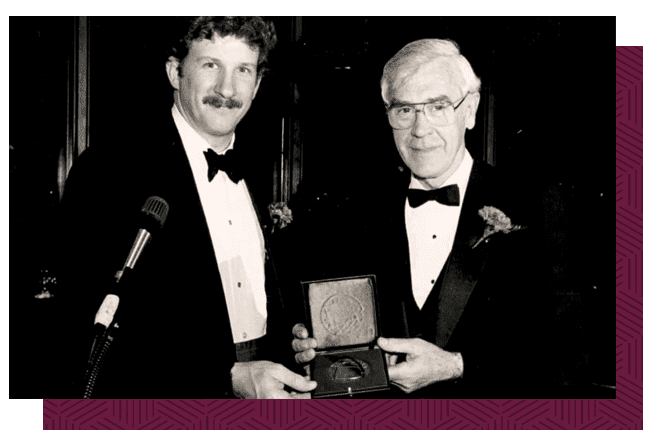 About the honoree
A nationally known higher education thought leader, native of Lebanon, and renowned scholar of linguistics, Dr. Joseph E. Aoun is the seventh president of Northeastern University.
He has led the university's expansion of experiential learning to 136 countries and established a network of seven campuses in the United States, Canada, and the United Kingdom—part of his vision for a global university system supporting lifelong learning and collaborative research. President Aoun has aligned the university's use-inspired research enterprise with three global imperatives—health, security, and sustainability—a focus supported by eight interdisciplinary research institutes.
These and other initiatives have enabled Northeastern to attract record numbers of high-talent students from around the world, while more than tripling external funding for research.
As a scholar, Joseph Aoun has advanced the human condition by envisioning the future of our relationship with technology through learning—most notably, in his most recent book, Robot-Proof: Higher Education in the Age of Artificial Intelligence (MIT Press, 2017). As an immigrant, he has welcomed learners from all countries who are transcending borders to advance creativity and innovation. His example of the unlimited potential of the immigrant spirit is an inspiration to students, faculty, alumni, staff, and Northeastern University's vast global network of co-op and research partners.
For his work connecting Northeastern University to people and countries around the world, the International Institute of New England proudly presents the 38th Golden Door Award to Dr. Joseph E. Aoun.
Host Committee
Jeff Leiden, Chairman, President and CEO, Vertex Pharmaceuticals
John Fish, Chairman & Chief Executive Officer, Suffolk Construction
Vartan Gregorian, President, Carnegie Corporation of New York
Noubar Afeyan, Flagship Pioneering
Vivian Brocard, Issacson, Miller
Richard D'Amore, North Bridge Partners
Robert DiCenso
Deborah Dunsire, Lundbeck
Linda Pizzuti Henry, The Boston Globe
Amin Khoury, KLX Energy, Inc.
Jonathan Kraft, The Kraft Group
David H. Long, Liberty Mutual Insurance
Kevin McGovern, Deloitte
Henry Nasella, LNK Partners
Ed Pendergast, Dunn Rush & Co LLC
Kater Pendergast, Northeastern University
Andrew Plump, Takeda
Robert Reynolds, Putnam Investments
Michael Ringel, The Boston Consulting Group
Robert Rivers, Eastern Bank
Bill Sibold, Sanofi Genzyme
Joe Tucci, Dell EMC
Christopher Viehbacher, Gurnet Point Capital
Michel Vounatsos, Biogen
IINE Board of Directors
Zoltan Csimma, Chair
Jeffrey Thielman, President & CEO
Rita McDonough, CFO, Treasurer

Christina Bai, CollegeFindMe
Douglas Bailey, DB Media Strategies
Tara Chynoweth, Hologic Inc.
Ginger Gregory, Biogen
Avak Kahvejian, Flagship Pioneering
William Krause, Northern Trust
Dan Koh, HqO
Shari Loessberg, MIT
Bopha Malone, Enterprise Bank
Theo Melas-Kyriazi, Flagship Pioneering
Frederick Millham, South Shore Hospital
Deborah Shufrin, Brandeis University




















Many thanks to our generous event sponsors
American Express
Columbia Construction Company
Deloitte
Fragomen, Del Rey, Bernsen & Loewy, LLP
Goodwin
Isaacson, Miller Inc.
Millipore Sigma
Parlee Farms
TripAdvisor
JW Real Estate Services
Orn Almarsson
Christina Bai
Richard Burnes
Gustav Christensen
Tara Chynoweth
House Speaker Robert A. DeLeo
Linda Hammett Ory and Andrew Ory
Fred Millham
Kater & Ed Pendergast
Rick & Gitte Shea
George Gemayel
Vartan Gregorian
Dan Koh
Consigli Construction Co, Inc
Commodore Builders
Payette
RELX
Doug Bailey
Jessica & Naiff Bethoney
Richard & Nancy Donahue Family Foundation
Jean Jacques Hajjar and Nicole Babikian
Tuan Ha-Ngoc
Charles Hewett
Robert Sutcliffe and Thomas Hudnut
Bopha Malone
John Maraganore
Barry Mills
Gabriel Schmergel
Susan Whitehead
Blue Cross Blue Shield of Massachusetts
Ernest Mudarri Haddad
CIEE
Karen and Steven Krichmar