About Our Lowell Site
The Lowell site serves refugee families and individuals from around the world. The International Institute provides an array of support services starting with the initial resettlement program that lasts for a short 90 days. Support services are focused on helping refugees and immigrants successfully transition into their new lives in the United States and include job placements services; cultural adjustment programming; English language instruction; extended case management support; an asset development program for families ready to take steps towards purchasing a vehicle or home; and citizenship application services. 
History
The International Institute of Lowell was founded in 1918 as part of the Lowell YWCA to provide workforce development training and English classes. Six years later, the International Institute of Boston was established at the YWCA then located at 12 Newbury Street. The International Institute separated from the YWCA in 1935, and over the ensuing decades hundreds of community groups, individuals, corporations, and foundations joined forces with the organization to help immigrants integrate into New England. The International Institute of New Hampshire was founded in 1994 as a reorganization, continuation, and expansion of existing services in place since 1987. In 2001, the Boston site, Lowell site, and the International Institute of New Hampshire became one consolidated organization – The International Institute of New England. 
Today, our Lowell site has over 50 staff, who provide a range of services to over 1,600 refugee and immigrant clients annually.  
Lowell Site Programs & Services
REFUGEE RESETTLEMENT
Reception and welcoming of refugees in the Greater Lowell communities. Resettlement includes an intensive 90 day support period to help connect families with housing, food, financial assistance, and cultural support.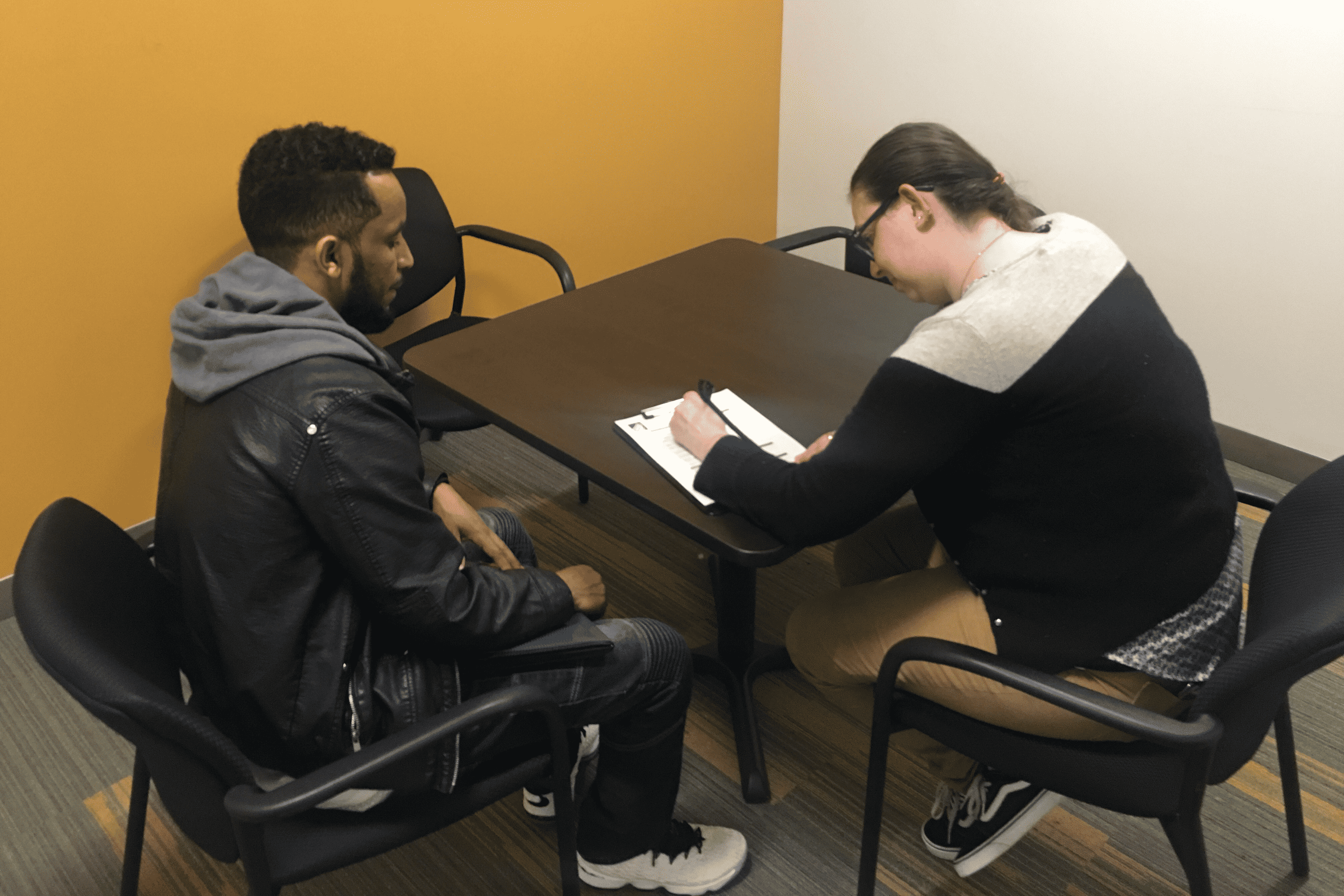 CASE MANAGEMENT
Support services to remove barriers to self-sufficiency, by facilitating access to health insurance and health care, education, employment programs, and public benefits. 
CIVIC ENGAGEMENT
Trained program staff provide legal assistance to eligible legal permanent residents with the naturalization process. 
ENGLISH FOR SPEAKERS OF OTHER LANGUAGES (ESOL)
Language training for adult English Speakers of Other Languages with a focus on college and career readiness. Clients increase their English language skills and receive coaching to help them meet their educational and vocational goals.
EMPLOYMENT
Job preparation, training, search, placement, and retention services that help refugees and immigrants prepare for and access quality jobs and careers.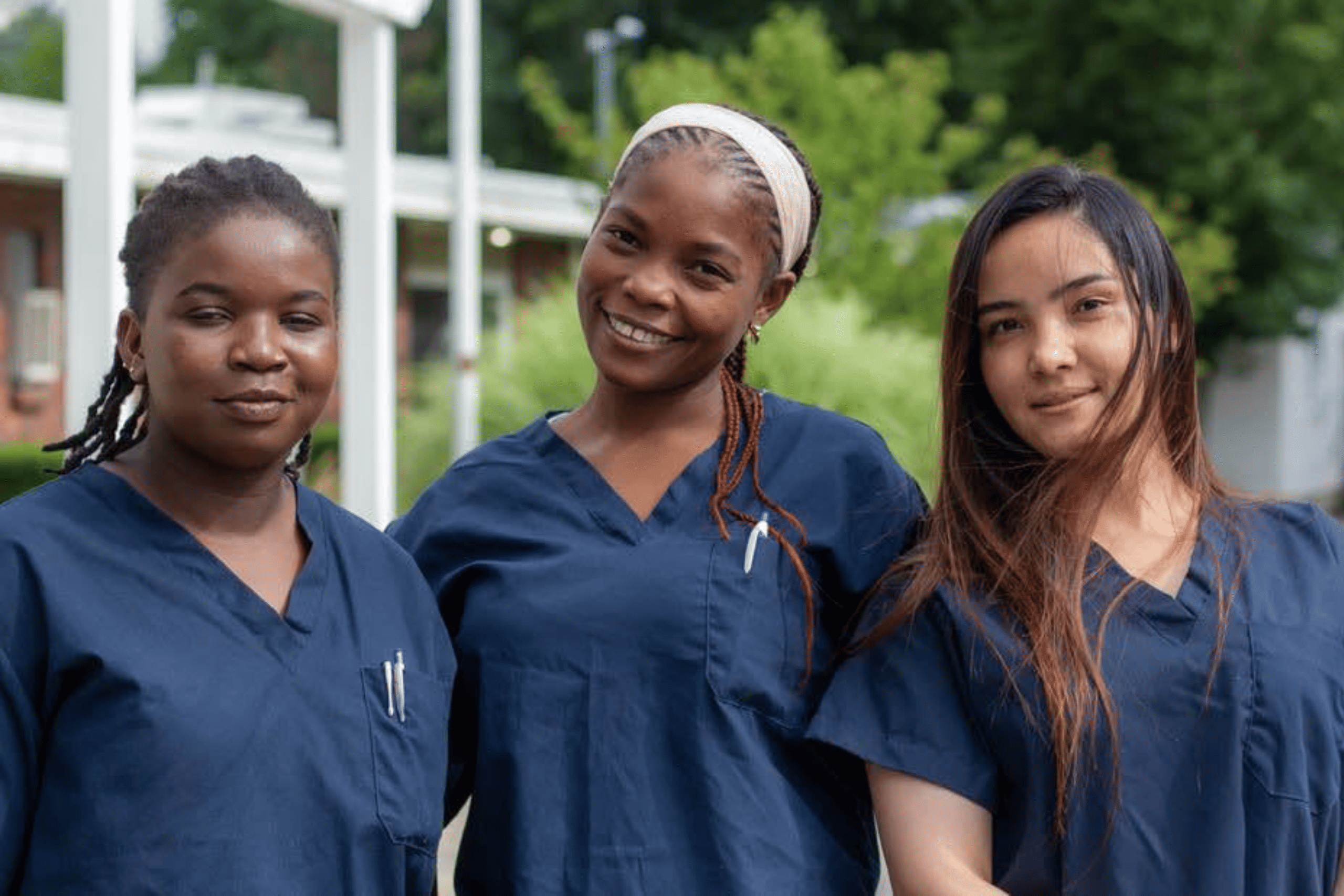 SKILLS TRAINING
Job-training program that provides practical skills training for immigrants looking to launch careers in healthcare.
YOUTH SERVICES
Workshops, career exploration, educational support and mentoring for refugee and immigrant youth. The MassHire Greater Lowell Workforce board funds this program. MassHire Programs & Services are funded in full by US Department of Labor (USDOL) Employment and Training Administration grants. Additional details provided upon request.
Meet Our Managing Director, Lowell
Caroline Rowe serves as the Lowell Managing Director. She joined the team in 2019 as the Programs and Contract Manager, managing the education, employment and community services teams. 
Caroline came to IINE with experience managing international development programs in Asia. She began her career as an English teacher in China and then served as the China Program Coordinator for Volunteers in Asia, managing education and exchange programs throughout China. Prior to coming to IINE she served as a Program Associate at Creative Associates International supporting USAID economic development programing in Asia. 
Caroline holds a Bachelor of Arts in Chinese and Anthropology from the College of Wooster in Wooster, OH and a Master's of Arts in Public Anthropology from American University.