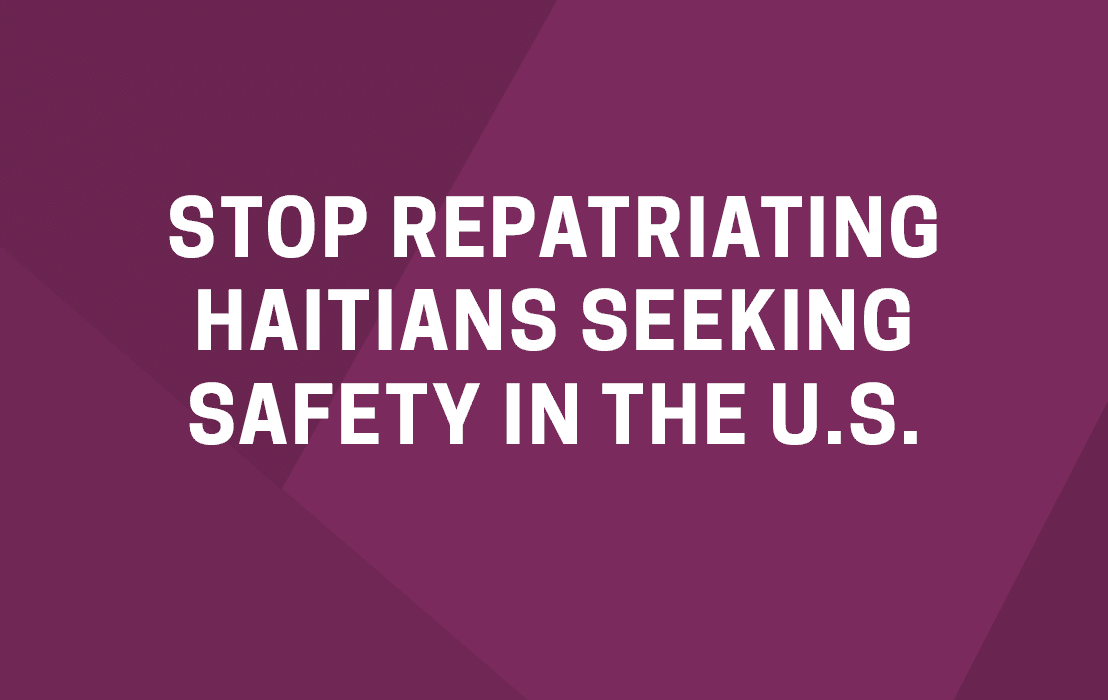 On Wednesday, Immigration and Customs Enforcement (ICE) expelled 86 Haitian nationals from the U.S., and flew them back to Haiti. These migrants were expelled under Title 42, a policy created under the Trump administration to speed deportations in the early days of the COVID-19 pandemic. Currently, thousands of Haitian immigrants are encamped at Del Rio, Texas, after entering the U.S. through the Rio Grande.
These expulsions stand in contradiction to promises made by the Biden administration to create a more humane immigration system. And, they are especially cruel in light of back-to-back-to-back disasters in Haiti this summer: in July, President Jovenel Moïse was assassinated, and in August, a brutal magnitude 7.2 earthquake was followed immediately by a powerful hurricane. Forcing people to return under these circumstances puts their lives in danger, and cannot be justified.
The International Institute of New England (IINE) urges the Biden administration to halt these deportations immediately, and work with national resettlement agencies to develop a plan for Haitian migrants at the southern border.
Jeff Thielman, President and CEO of IINE states: "The tragedy is that the 200 resettlement agencies across the U.S., working with federal officials, could find a way to safely resettle many of the people on the border right now. The Biden administration has not consulted national resettlement agencies on how to approach the Haitian crisis. This is in contrast to the situation involving Afghan evacuees. The U.S. Committee for Refugees and Immigrants (USCRI) and other agencies are in regular contact with the U.S. State Department about how to resettle Afghans. We could be doing the same thing for the Haitian population."
New England has been welcoming Haitian immigrants since the 1950s, and IINE has served many Haitian clients for decades through resettlement, case management, ESOL, skills training, and other services. We hope that we will have the opportunity to help the current wave of migrants find safety and stability, and join the vibrant multigenerational Haitian community here in the northeast.