Thursday, March 8, 2018
12:00 noon – 1:30 pm
Sheraton Boston – Back Bay
(39 Dalton St, Boston, MA 02199)
We Are Very Proud To Honor Three Outstanding Immigrant Women In 2018
Colette Phillips, Founder & CEO, Colette Phillips Communications
Razia Jan, Founder & President, Razia's Ray of Hope Foundation
Eveline Buchatskiy, Founder, One Way Venture
In addition…
IINE welcomes a very special guest:  former Ambassador Swanee Hunt, Founder & Chair of  Swanee Hunt Alternatives, will offer remarks.
IINE is delighted to welcome Kim Khazei of 7News as our panel moderator.
On March 8, 2018, the International Institute will host our annual International Women's Day lunch to celebrate the achievements immigrants and business leaders. International Women's Day is a global phenomenon, and in Boston we celebrate by bringing 300-400 people together in a festive, supportive atmosphere to honor the immigrant & refugee community.  One of the aims of this event is to highlight impact of refugees and immigrants on the economy: they give energy to our region, comprise a reliable and stable workforce, and are critical to the growth of innovation in all fields. The lunch will celebrate the achievements of refugees and immigrants, and honor three women for their contributions to their own industries. We are very proud to honor three outstanding immigrant women in 2018:
Colette Phillips, Founder & CEO, Colette Phillips Communications
Razia Jan, Founder & President, Razia's Ray of Hope Foundation
Eveline Buchatskiy, Founder, One Way Ventures
Razia Jan
Razia Jan is the founder and president of Razia's Ray of Hope foundation, a nonprofit organization that empowers young women and girls in Afghanistan through community-based education. Born in Afghanistan, Razia moved to the United States in 1970. The proprietor of a small tailoring business in Duxbury, Massachusetts, for 20 years she served as president of the town's Rotary Club. In the aftermath of September 11, Razia rallied her adopted New England community to send over 400 homemade blankets to rescue workers at Ground Zero after September 11. Her efforts expanded to include sending care packages to US troops in Afghanistan.
Through her involvement in the military's Operation Shoe Fly, she coordinated the delivery of over 30,000 pairs of shoes to needy Afghan children. Razia has received many awards for her humanitarian work, including a 2012 CNN Top 10 Hero award. In 2014, Razia was named Social Innovator by the Lewis Institute at Babson College and in 2015 she was awarded a Woman of Action award from Rotary International at the United Nations in New York City.  Today, in order to continue her humanitarian work, school administration, fundraising efforts, and spending time with family, Razia travels between Afghanistan and the United States.
Eveline Buchatskiy
Eveline Buchatskiy is co-founder and managing partner of One Way Ventures, a Boston-based seed fund for outstanding immigrant tech founders. A strong proponent for innovation among immigrant-led start-ups, she is grounded in the principle that immigrants make dedicated leaders because, as her fund's tagline iterates: "Because immigrants don't buy round trip".
Eveline is an immigrant from Brazil and former Director for the Techstars Boston program. She launched and was the Managing Partner for Eastlabs, a prominent accelerator in Ukraine that jumpstarted the tech entrepreneurship ecosystem regionally. As CEO for media company Ekonomika, Eveline spearheaded its transformation into a digital hub. She was also CEO for cleantech company APCT.  Prior to her startup and digital journey, Eveline worked 10 years as process and control systems engineer in several multimillion dollar projects for the industrial gas industry. She immigrated from Brazil to US, Luxembourg, Ukraine, and back to the US.
Colette Phillips
Colette Phillips is the founder and president of CPC Communications, a pioneering public relations and marketing communications boutique firm located in the Financial District of Boston. An immigrant from Antigua, she has been in Boston long enough that words like: "Pioneer," "Visionary," "Connector," "Multicultural Marketing Maven," "Game-Changer" have become regularly-used phrases to describe her influence on the Boston corporate scene.  She is widely respected and recognized for her ability to build bridges and create cross-cultural and inter-racial business and social networks and connections. Her breadth of experience spans close to three decades of counseling major corporations, C- level executives, celebrities,world leaders and mission focused non-profit institutions and policy-makers as well as successfully managing and overseeing public relations, brand management, corporate citizenship, and inclusion/multicultural marketing campaigns for a number of distinguished clients.
Always an innovator, in 2008, she launched an innovative social impact venture called Get Konnected! which has become the city's premier inclusive business networking event that brings together urban and international professionals, business executives, entrepreneurs and graduate students across industries and sectors for networking
Why International Women's Day?
The International Institute of New England annually serves nearly 2,000 refugees, asylees, and others who have been persecuted for their religious and political beliefs, and even their gender. Many of the women in our programs protected their families as they fled war and violence in Iraq, the Democratic Republic of the Congo, Somalia, Afghanistan, Myanmar, Syria, and other countries. Now, they and their families participate in resettlement, case management, English language, skills training, job placement, and other services provided by our organization.
We are committed to providing services that are both responsive to and respectful of the unique lived experiences of refugee and other immigrant women who have faced and fled persecution, and of the strength and resilience, they demonstrate when rebuilding their lives in the United States.
Current Sponsors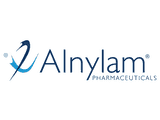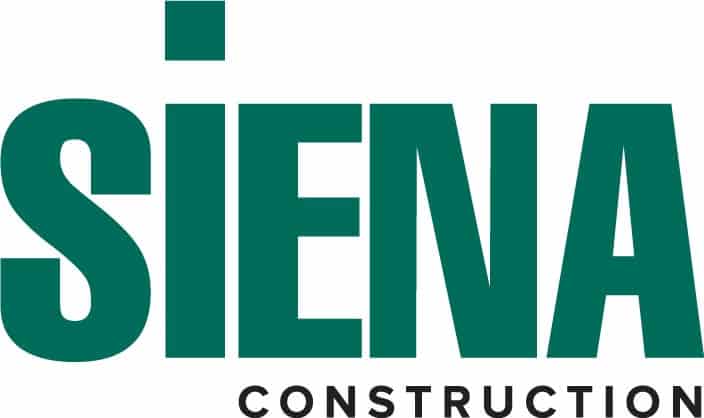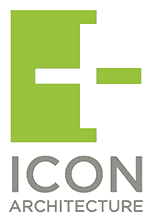 International Women's Day: Past Honorees
Dr. Nawal Nour, A Sudanese-American, founded the African Women's Health Practice at Brigham and Women's Hospital
Ambassador Swanee Hunt, Founder & Chair of Women Waging Peace
Malalai "The bravest woman in Afghanistan" Joya, refugee, activist and politician
Marie St Fleur, Vice Chair, House Committee on Ways and Means
Victoria Reggie Kennedy, attorney, and advocate for issues affecting lives of women, children, and families
Jeanne Shaheen, Former NH governor, and current US Senate member
Rya Weickert Zobel, Federal Judge of the US District Court, District of MA
Dr. Charlotte Yeh, CMO of AARP
Geeta Ayer, President, and Founder of Commonwealth Management Asset
Rupa Shenoy, Host and reporter for NPR and founder of Otherhood podcast