COMMITTEE TO HONOR NOUBAR AFEYAN
Stelios Papadopoulos, Ph.D., Chair
Shari Loessberg and Zoltan Csimma, Vice Chairs
OUR 2017 HONOREE IS MR. NOUBAR AFEYAN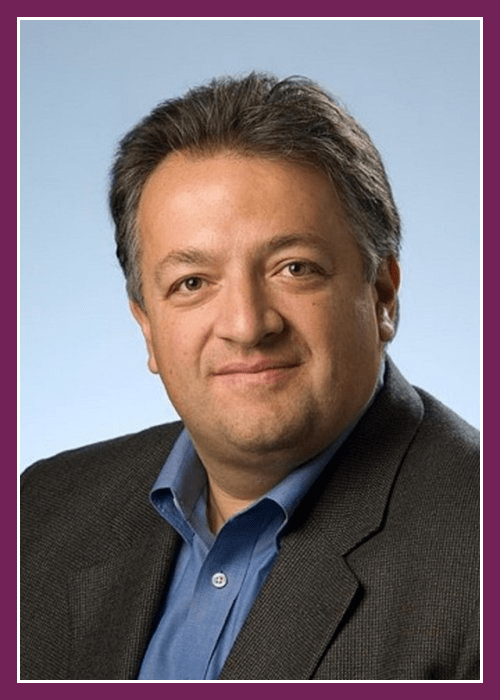 Dr. Noubar Afeyan is founder and CEO of Flagship Pioneering, a leading life science innovation enterprise that invents and launches transformative start-ups tackling challenges in healthcare and sustainability. During his 30-year career as inventor, entrepreneur and CEO, Dr. Afeyan has co-founded and helped to build over 40 successful start-ups. He is currently a lecturer at Harvard Business School, and was previously a senior lecturer at MIT's Sloan School of Management where he taught courses on technology-entrepreneurship, innovation, and leadership. He has authored numerous scientific publications and patents since earning his Ph.D. in biochemical engineering from MIT in 1987.
For his contributions to society in the United States and in Armenia, Dr. Afeyan was awarded the Ellis Island Medal of Honor (2008).  He also received a Technology Pioneer 2012 award from the World Economic Forum, the Prime Minister of Armenia commemorative medal for patriotic activities (2012), the Saint Gregory the Illuminator medallion from Catholicos Karekin II (2012), and the Services to the Motherland order from Armenia's President Serge Sargsyan (2014). He was selected as a Great Immigrant honoree of the Carnegie Corporation in 2016.
Dr. Afeyan is engaged in a number of philanthropic initiatives. In 2015, he co-founded the 100 LIVES Initiative to commemorate the 100th anniversary of the start of the Armenian genocide and create a remembrance project to locate and preserve stories of both survivors and rescuers from the genocide. In 2016, 100 LIVES inaugurated the Aurora Prize for Awakening Humanity, an annual award given to an individual who has faced personal risk to enable others to survive. The prize includes $100,000 for the winner and $1 million for up to three organizations that inspired his or her work.  American actor George Clooney and Holocaust survivor and Nobel Peace Prize laureate Elie Wiesel served as co-chairs of the prize committee. The 2016 prize was awarded to Marguerite Barankitse of Maison Shalom and REMA Hospital in Burundi, who saved thousands of children and cared for orphans and refugees during the Burundi civil war, and the 2017 prize was awarded to Dr. Tom Catena of Mother of Mercy Catholic Hospital in Sudan for his tireless work as the sole doctor permanently based in the war-torn Nuba Mountains.
Dr. Afeyan serves on a number of public and private company and organization boards, including The MIT Corporation, the Boston Symphony Orchestra, the Armenian General Benevolent Union, the IDeA Foundation, the UWC Dilijan College in Armenia, and the Foundation for Armenian Science and Technology (FAST).
BOARD OF DIRECTORS OF THE INTERNATIONAL INSTITUTE OF NEW ENGLAND