Monday, March 8, 2021
Roxann Cooke
New England and Pennsylvania Managing Director of Consumer Banking, JP Morgan Chase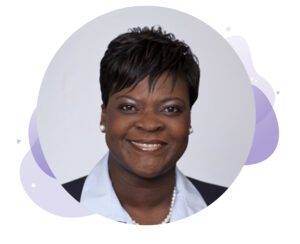 During the COVID-19 economic crash, JPMorgan Chase was the number 1 lender of Paycheck Protection loans that helped save thousands of jobs, and has continued to expand storefronts in communities of color throughout the shutdowns. As Managing Director of Consumer Banking in New England, Roxanne Cooke has been on the frontlines of Chase's outreach to low income neighborhoods.
A native of Jamaica, Roxanne moved to Dorchester when she was young and now leads as Chase's Managing Director of Consumer Banking in New England and Philadelphia, Ms. Cooke has been on the frontlines of Chase's outreach to low income and immigrant neighborhoods.
"I have a few formal and informal mentors, but the one who influenced me the most personally is my late grandmother, Ina Smith," Roxanne said in an interview with the Boston Business Journal. "She was an entrepreneur who owned a grocery store and a seamstress business in Jamaica and taught me some valuable lessons that I remember vividly. She would have customers come in who didn't have the ability to pay and they would give her an IOU and she would never bat an eye. I learned so much about customer service and managing and building relationships and caring for customers and community. She taught me how to be compassionate."
Kathrin Knauf
Vice President of Project Management, Moderna

Kathrin Knauf is Vice President of Project Management at Moderna, where she worked on the team manufacturing the company's COVID-19 vaccine. During the time after the virus was first discovered, she led activities across Manufacturing, Quality and Technical Development to organize a successful start in addressing what would become a pandemic disease, and ramp up of the Moderna COVID-19 Vaccine production.
An immigrant from Germany, Kathrin formerly worked at Novartis in Technical Operations, leading large manufacturing teams and supporting the implementation of projects such as the startup of a Cell & Gene Therapy (Kymriah®) in New Jersey. She first came to the United States at 28 as part of an international work assignment after working in Marburg, Germany for 9 years.
In 2020, Kathrin became concerned by rising nationalism and political hostility to foreigners. Nervous about securing her US citizenship, she accelerated her application, renounced her German citizenship, and was naturalized as a US citizen in December, the same month the Moderna COVID-19 Vaccine was granted Emergency Use Authorization by the FDA.
"I'm so driven by my overall curiosity that I tend to ignore my gender identification as it relates to my actions and leadership," she said in an interview for Women's Day in 2020. "That doesn't mean I'm blind to the fact that our industry has more work to do towards equality across gender and other factors… For me, the bigger question is 'How can we generate interest in areas like manufacturing and show that it is highly creative and heart-based work?' This way, we can reach a broad range of people overall."
Kanika Soni
Chief Commercial Officer, Tripadvisor

A longtime executive in technology and media, Kanika Soni exemplifies the ingenuity that women from immigrant families bring to their fields. Before serving as Chief Commercial Officer at Tripadvisor, Ms. Soni was head of Global Digital Marketing at Tesla and then SVP of Global Ecommerce at Disney, before moving to Massachusetts in 2019.
The COVID-19 shutdowns have highlighted immigrants' roles in the hospitality industry at all levels. Raised in a refugee family herself, Ms. Soni has a unique perspective on how foreign-born people and refugees participate at all levels to respond to the crisis. A passionate advocate for refugees and immigrants, she was influenced at a young age by her grandparents, who escaped from the riots in Pakistan during the Partition of India.
"They left behind the only community they had ever known," she says, "And everything they had built through years of hard work. If only they had more support or a more structured way to help cope with their new reality and integrate into the community, they could have avoided a lifelong struggle building their identity from scratch again."
Corporate Citizenship Award
State Street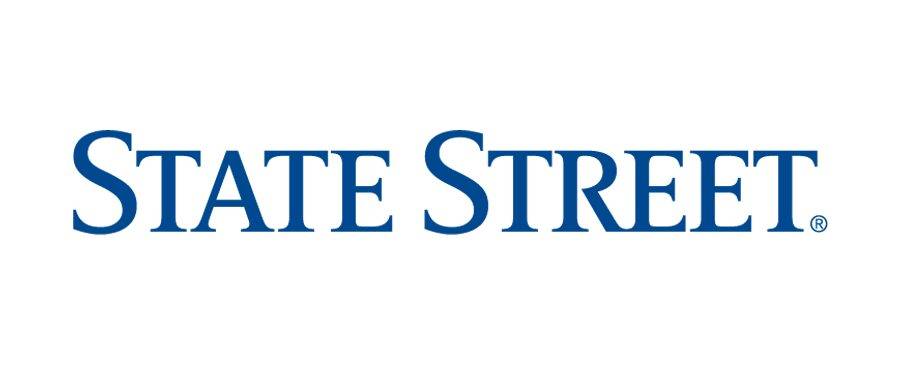 The Corporate Citizen Award is awarded in recognition of State Street's progressive policies, community partnerships, and ongoing investment in their employees. The award is given annually to an organization that advances women institutionally and in the world; to implement structures that build women's advancement into the institutional framework.
2021 International Women's Day Celebration Host

Tiziana Dearing
Tiziana Dearing is the host of Radio Boston on WBUR. She's been a commentator and contributor to WBUR for more than a decade, and has contributed to a number of other regional and national news outlets.
Prior to joining the Radio Boston team, Tiziana was a professor at Boston College in the School of Social Work, where she taught social innovation and leadership. A longtime anti-poverty advocate, Tiziana also ran Boston Rising, a startup antipoverty fund to end generational poverty in Boston, and was the first woman president of Catholic charities for the Archdiocese of Boston.
On March 8, 2021, the International Institute will host a virtual International Women's Day celebration to honor the achievements of women leaders. International Women's Day is a global phenomenon, and we celebrate in a festive, supportive atmosphere that honors immigrant women and daughters of immigrants who have made a profound difference in New England and the world.
The event highlights the impact refugee and immigrant women have on our economy and our communities, and it celebrates the achievements of women everywhere. Our speaking program features a conversation with our honorees about their life experiences. International Women's Day (IWD) has been observed around the world since the early 1900s It is a collective day of global celebration and a call for gender parity.
The International Institute of New England has been celebrating IWD since the early 2000s as a way to showcase immigrant women and their advocates. Past honorees include: Rep. Nikki Tsongas, Victoria Reggie Kennedy, Ambassador Swanee Hunt, Dr. Charlotte Yeh, Colette Phillips, Christina Qi, and U.S. Senator Jeanne Shaheen.
Why International Women's Day?
IINE serves more than 2,500 refugees, asylees, and immigrants in Boston and Lowell, and Manchester, NH each year. Fifty percent of IINE program participants are women enrolled in refugee resettlement, job training and placement, English language classes, and legal services. 
The women we meet in IINE programs protected their families as they fled war and violence in Somalia, Congo, Iraq,  El Salvador, Bhutan, and other countries. Since 2016, more than 150 families served by IINE list a woman as their head-of-household. IINE programs are designed to be responsive to and respectful of the unique lived experiences of women who have faced and fled persecution and distress.
2021 International Women's Day Committee
Committee Co-Chairs

Colette Phillips, CEO, CPC Communications
Cathy Schmidt, CEO, McLane Middleton
Committee Members

Paul Ayoub, Partner, Nutter and Chair Emeritus, Greater Boston Chamber of Commerce
Pam Chang, SVP, Welch & Forbes
Michael Douvadjian, Senior Vice President, UBS
Beth Grous, Chief People Officer, Tripadvisor
Avak Kahvejian, Ph.D, General Partner, Flagship Pioneering
Theo Melas-Kyriazi, Executive Partner, Flagship Pioneering
Charlotte McKee, VP, Vertex Pharmaceuticals
Bob Rivers, CEO, Eastern Bank
Raj Sharma, The Sharma Group at Merrill Lynch
Jane Steinmetz, Managing Principal, EY Boston
Kat Tzouganatos, Principal, Deloitte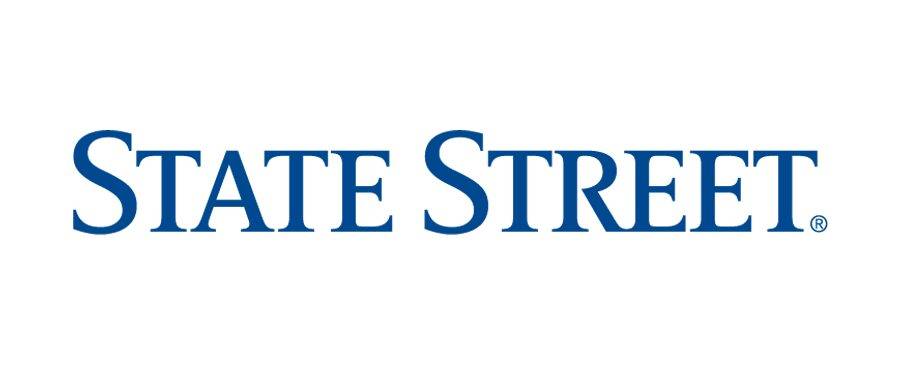 American Tower Corporation
Zoltan and Cristina Csimma
Deborah Dunsire and Michael Hall
Jean Marie Hynes and Mark Joseph Condon
Lisa and Theo Melas-Kyriazi
The Sharma Group at Merill Lynch
Eastern Bank Charitable Foundation
William O'Reilly and Elizabeth Ross
Christina Bai and Shaw Chen
Colette Phillips Communications
Fragomen, Del Rey, Bernsen & Loewy
Ginger Gregory and Nicholas Cochrane
Nutter McClennen & Fish LLP
Joan Wood and Jim Geraghty
Brown and Grill Household
Fairlane Properties, Inc.
Barbara Lemperly Grant and Fred Grant
International Women's Day Past Honorees
Pardis Sabeti, Professor, founder of Sabeti Lab at Harvard University
Monica Grewal, Partner, WilmerHale
Christina Qi, Co-founder & partner at Domeyard LP
Colette Phillips, Founder & CEO, Colette Phillips Communications
Razia Jan, Founder & President, Razia's Ray of Hope Foundation
Eveline Buchatskiy, Founder, One Way Venture
Dr. Nawal Nour, A Sudanese-American, founded the African Women's Health Practice at Brigham and Women's Hospital
Ambassador Swanee Hunt, Founder & Chair of Women Waging Peace
Malalai "The bravest woman in Afghanistan" Joya, refugee, activist and politician
Marie St Fleur, Vice Chair, House Committee on Ways and Means
Victoria Reggie Kennedy, attorney, and advocate for issues affecting lives of women, children, and families
Jeanne Shaheen, Former NH governor, and current US Senate member
Rya Weickert Zobel, Federal Judge of the US District Court, District of MA
Dr. Charlotte Yeh, CMO of AARP
Geeta Ayer, President, and Founder of Commonwealth Management Asset
Rupa Shenoy, Host and reporter for NPR and founder of Otherhood podcast