During the month of September, the nation celebrated "Welcoming Week" as part of an initiative by Welcoming America. 
"Welcoming Week" is an opportunity to celebrate new neighbors from all over the world and recognize the many ways they make our communities stronger. This year's theme was centered around "belonging."  
Anca and Igor, two members and leaders of the IINE's staff, shared how as immigrants, they became part of their communities. Visit our social media pages to see who else joined the celebration!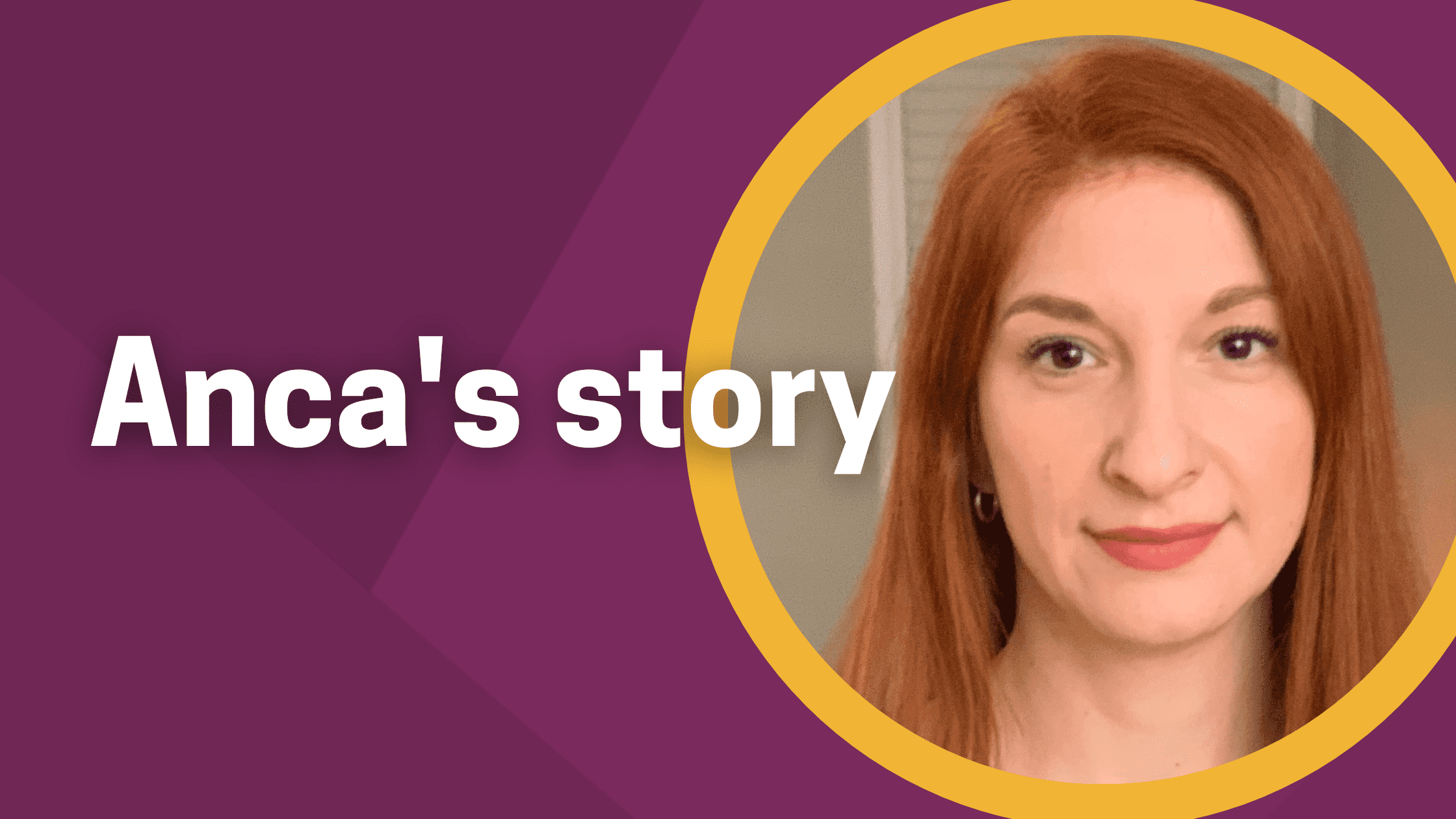 Celebrating Community Leadership: Anca's story  
Immigrant leaders bring unique knowledge, empathy, multicultural experience, and much more to the companies, organizations, and communities they are a part. Read this short Q&A with Anca Moraru, IINE's Chief Program Officer, an immigrant woman in a leadership position who has deeply impacted her community. 
Where are you from, and when did you arrive in the United States?  
I am from Brasov, Romania. I arrived in the United States in November 2003 as an au pair. My original plan was to stay in the US for only one year to then return to Romania. However, I decided to pursue a Master's Degree in Communication Studies. There, I met my now husband. It was clear at that time that I would build a new life here in the US. Soon after I graduated, in 2008, I started volunteering with the community services team at IINE. It was the beginning of a long journey that brought me to my current role as Chief Program Officer.  
What does it mean to you to be an immigrant woman in a leadership position? 
It is humbling as much as it is confidence-boosting. The challenging aspect of my journey as an immigrant woman is what made me appreciate my leadership position. It has shaped my perspective in a way that I use my position to pay it forward for our clients who come to the United States in much different circumstances. I am honored to be part of their resettlement journey if it means I can contribute to their success.  
Do you have a message of encouragement to all young girls who are immigrants or refugees in this country and leaders about leadership?   
Don't expect the change, be the change. Don't be afraid to pursue your dreams, and don't be discouraged by obstacles. Obstacles are what will help you become the best version of yourself.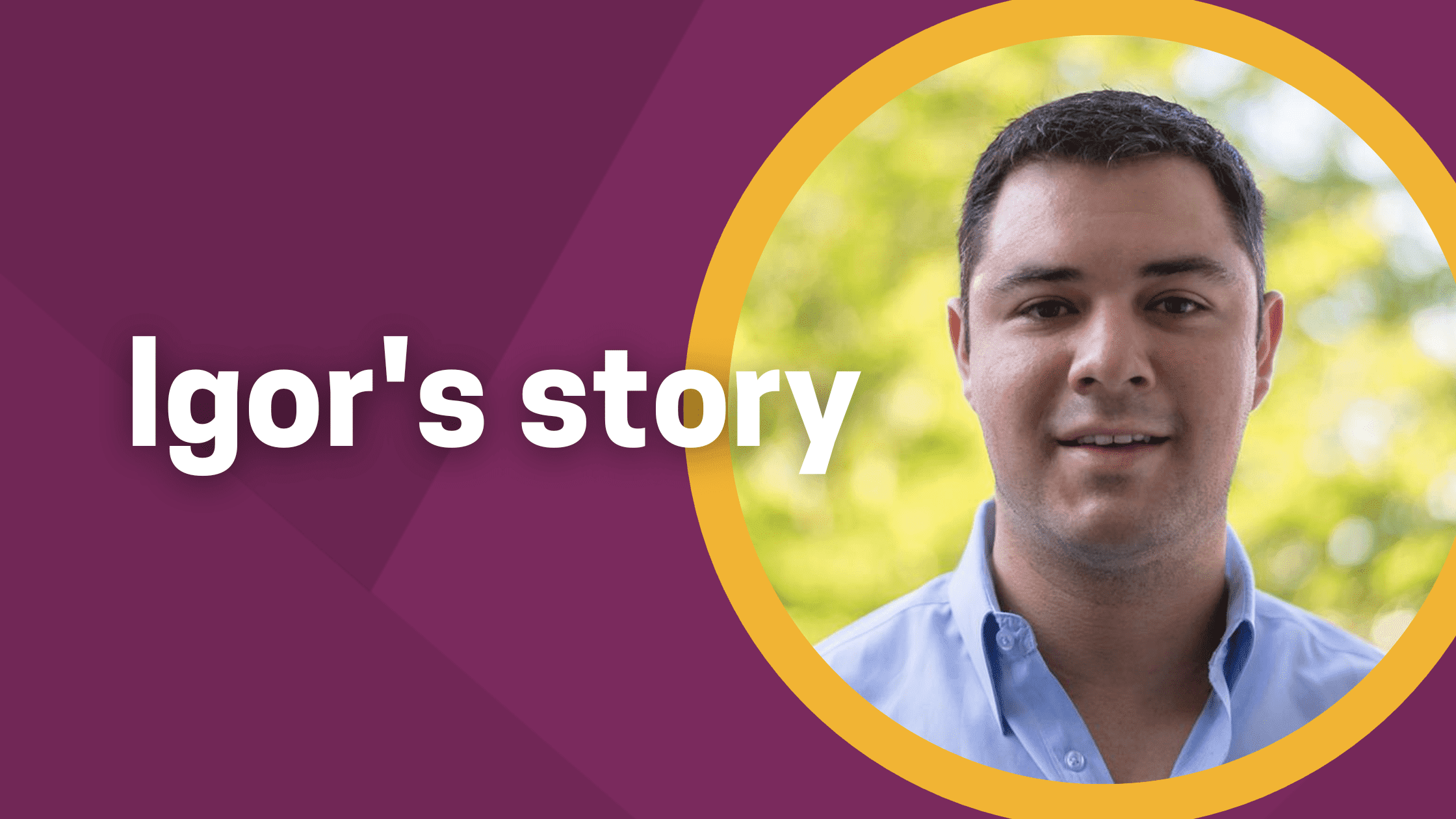 Celebrating Civic Engagement: Igor's story  
Civic engagement is a major milestone for many immigrants and refugees. Read this short Q&A with Igor Souza, IINE's Director of Digital Systems, a newly sworn-in U.S. citizen. 
Where are you from and when did you arrive in the United States? 
I'm from a small town in Minas Gerais, Brazil. I immigrated to the United States in 2000 when I was 9 years old. After moving around a bit, my family eventually settled on the Cape where I went to school. 
Under which circumstances did you arrive here in the United States? Has that impacted what it means to become a citizen? 
I came to the U.S. with my mother and sister on a tourist visa. Since I came as a minor, I gained status through DACA when it was passed by President Obama in 2012. Unfortunately, DACA has become a political football in the last few years. Given its ongoing instability, my wife and I decided to apply for my citizenship after getting married in 2017. 
I am incredibly grateful to have come to the United States as a child and to have benefitted from our high-quality public education system here in Massachusetts. That being said, as a minor, it was not my own decision to come to the United States, so being able to personally decide that I wanted to become a citizen was an important moment for me. 
What does it mean to you to have become a U.S. citizen? 
Becoming a U.S. Citizen means a lot of things to me. Despite the division of the past few years, I am proud to be an American and am personally grateful for the freedoms and opportunities we have available to us here. They aren't universal and shouldn't be taken for granted.  
Becoming a U.S. Citizen also brings a lot of peace of mind; as an immigrant without full legal protection, you are always looking over your shoulder, and that has been especially true in the political climate of the last few years. 
Being a U.S. Citizen is also exciting – I just got my passport and have a lot of destinations on my bucket list that I can now plan trips for! 
Are you planning to vote in any upcoming elections? If so, how does it feel to be able to do it? 
I am planning to vote in the upcoming midterm elections and in my local town elections. It feels empowering to finally get to vote, given that the outcomes of other people's votes have had direct consequences on my life and on the lives of so many of my loved ones recently.