LOWELL – To mark 100 years of serving newcomers to Lowell, the International Institute of New England (IINE) will honor 100 Lowellians who have influenced, led, and been part of Lowell's vibrant immigrant community.
"Since our founding in 1918, the people of Lowell have been our partners in resettling, educating, and welcoming newcomers to the city," IINE CEO Jeff Thielman said. "In turn, immigrants and new Americans have been an integral part of Lowell's growth and history. They have shaped the city's history, people, and personality."
As part of the centennial celebration, IINE is inviting the Greater Lowell community to help identify 100 of the most admirable leaders from Lowell's immigrant community who have made achievements in their fields, as well as locally born Lowellians who have supported immigrants and immigrant issues. Anyone from the community may nominate people they think deserve to be recognized, and those selected will be honored at a public gala at the Lowell Memorial Auditorium on May 1, 2019. The deadline for honoree nominations is December 31, 2019.
A group of women from Lowell and the surrounding area founded the International Institute of New England (IINE) in 1918. They banded together in response to rising nationalism in the USA following WWI. Originally, the IINE welcomed refugees who arrive by boat and help them with housing, employment, and language training.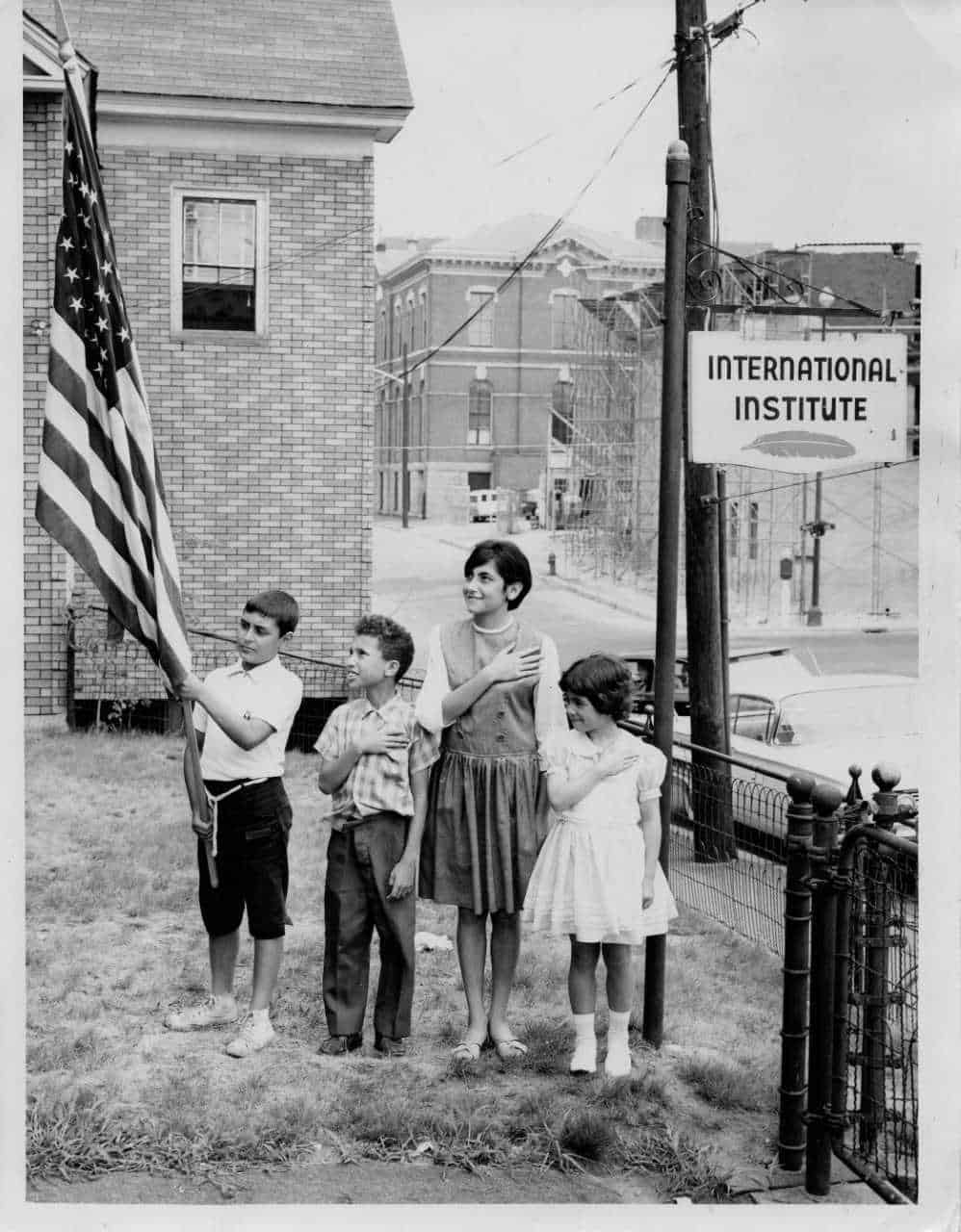 Today, much of that same work continues. IINE representatives greet new arrivals at the airport, secure their housing with local landlords, and set them on a fast-paced 90 day route to self-sufficiency. Immigrants who are not refugees participate in IINE's English for Speakers of Other Languages (ESOL) classes, job-training programs, and legal services. Each year, IINE serves 2,000 people in Lowell, Boston, and Manchester, NH. The organization's century of service will be celebrated in the city where it all began.
"To my knowledge, no attempt has ever been made to honor 100 Lowellians in this fashion," Dr. Robert Forrant said. He is a professor in the History department at the University of Massachusetts Lowell, and a local history expert helping IINE delve into its own archives and others to present a topical examination of the legacy of immigration in Lowell.
"In such an inclusive way, to review the city's history and come up with an honor roll of 100 immigrants and refugees who have helped to vitalize the city is a big undertaking," he said. "But one worthy of the impact the honorees will have made on the city."
Nominations will be accepted through December 31 at the "Lowell 100" webpage: www.iine.org/100.
The final list of honorees will be determined by a volunteer committee drawn from the Lowell community, with input from local historians and the International Institute of New England.
Honorees will be announced in March, and a public celebration honoring the Lowell 100 (and their descendants) will take place on Wednesday, May 1 at the Lowell Memorial Auditorium. For more information, contact IINE at events@iine.org or 978.459.9031.