We know the immigrants and refugees we work with are in need of trustworthy, affordable legal assistance as they navigate U.S. Immigration processes.
IINE's new Legal Immigration Forms Service (LIFS) offers low-cost, high-quality support for a range of legal forms services such as:  adjustment of status, work authorization, family reunification, and U.S. Citizenship applications.
What we help with
Green Card Applications (Select Categories)
Refugee Travel Document
Employment Authorization Document
Refugee/Asylee Relative Petition and Immigrant Family Petition
U.S. Citizenship Application
Green Card Renewal/Replacement
Application for Temporary Protected Status (TPS)
Petition to Remove Conditions on Residence
Request for Fee Waiver
What we do
A member of our legal services team will schedule an initial meeting with a potential client at one of our offices to determine the best course of action.
After the initial meeting, if it is determined that IINE can represent a potential client in their immigration case, then the client will be given a list of documents to collect and instructions on making a follow-up appointment with a member of the legal team.
As a client, a legal team member will fully represent you on your immigration legal matter including preparation for and attendance at USCIS interviews.
Please note that clients are responsible to provide their own interpreter to be present at the IINE initial consultation, follow-up appointments, and any scheduled USCIS appointments.
What our services cost
IINE charges a low fee for the initial consultation with an immigration attorney or DOJ Accredited Representative.
IINE charges affordable fees specific to case type for forms assistance and representation work. Fees will be assessed at the initial client meeting.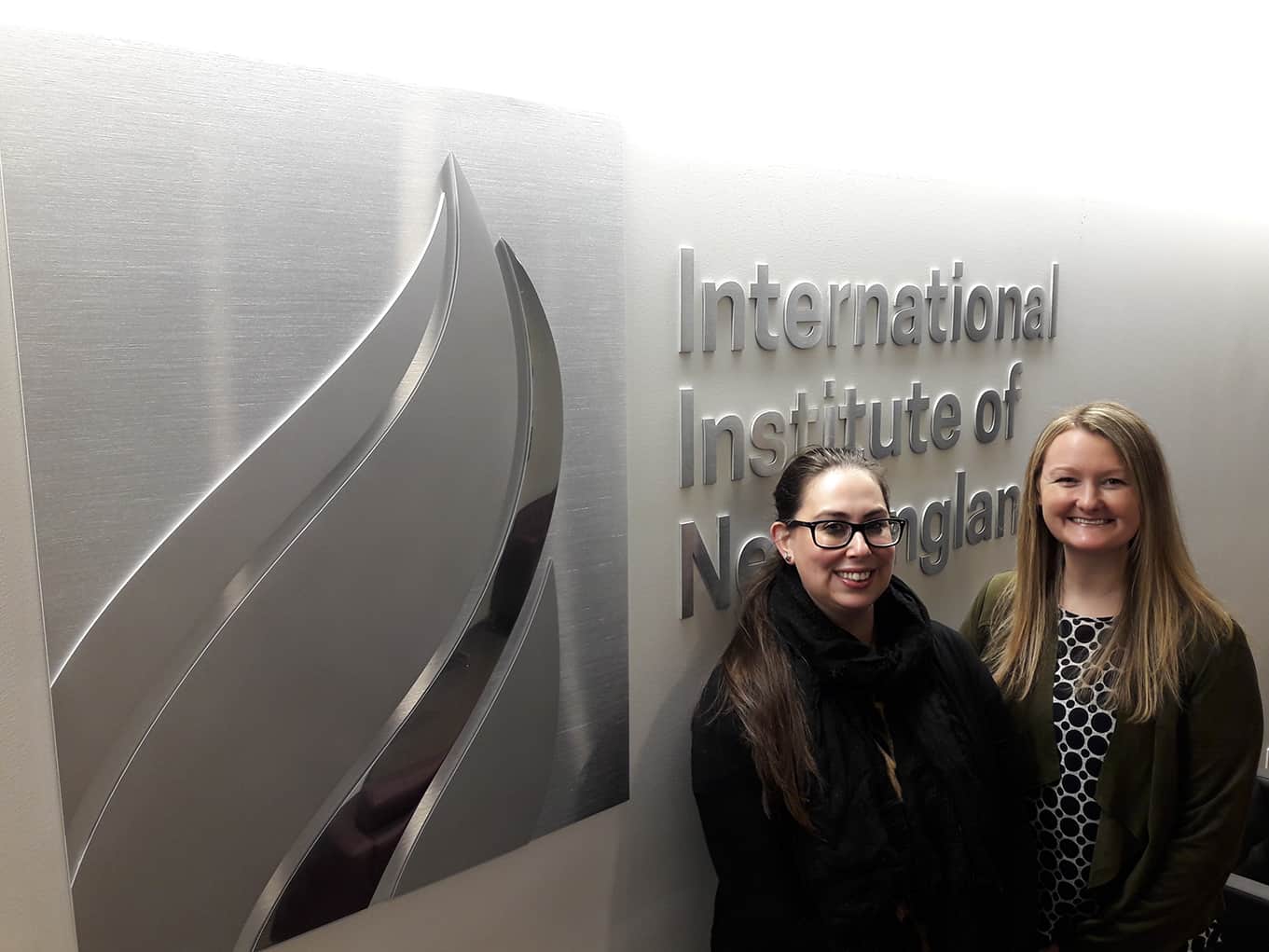 In February 2018, IINE launched Legal Immigration Form's Services (LIFS) in Boston under the direction of our supervising attorney, Caitlin Slavin, an experienced immigration attorney. IINE's LIFS Coordinator, Ashley Wellbrock, received her Department of Justice accreditation in late March. Accredited staffer Bethany Gamble handles Lowell cases alongside our supervising attorney.
Competent legal representation is as crucial as ever as evolving federal policies are making all aspects of the immigration process more challenging. Increasingly complex immigration processes can be overwhelming to those who are not immigration attorneys. The IINE legal team represents immigrant and refugee clients through the entirety of their particular immigration legal forms process. We work directly with each client, keeping in close contact during every step of their case. As the largest resettlement agency in eastern Massachusetts, IINE offers affordable, competent legal immigration representation critical to helping immigrant and refugee clients realize their dreams of becoming contributing, active U.S. citizens entitled to the opportunities, benefits, and protections of this land.